Shopping Cart
Your Cart is Empty
There was an error with PayPal
Click here to try again
Thank you for your business!
You should be receiving an order confirmation from Paypal shortly.
Exit Shopping Cart
Ellabell Church of Christ
Bringing the Gospel to the World...and Ellabell
These links are here for your help in studying God's Word and finding your way to the Truth of the Scriptures. We can't be responsible for everything on these pages. These are presented in no particular order.

This is a FUN page. You can contact Christian brethren all over the place. Look around. Spend some time. Click on the picture or the text and away you go. All links open in a new window so please come back to Ellabell. please kindly report any broken links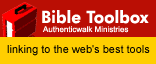 Websites of our Outreach Programs at Ellabell
United States
Directory of the churches of Christ
THE MABELVALE CHURCH OF CHRIST
Windsong Church of Christ
Statesboro Church of Christ

Adamsville Church of Christ
Grapeland Church of Christ
North Jefferson Church of Christ
4th & Mullins Church of Christ
Waverly, OH - A Church with a great preacher (his brother-in-law is the best songleader in the brotherhood-he once lead singing at Ellabell). Explore their website. Music is great
Booker Church of Christ - Booker, TX
The special people of the Raytown, MO Church of Christ. They are great folks. If you are near Independence or Kansas City, the bar-b-que is great and the Raytown Church is even better.

Make sure you stop by. Contact them. They will be glad to hear from you. Raytown has been supporting us in West African Missions for many years. In fact, they were the first congregation to decide to be regular supporters. Joe has been there twice and looks forward to going back. Click on their building to go to their site.

If you have any suggestions, please contact us. More will be added in the future. Help make the page more fun!!

0

/